Bissen

United States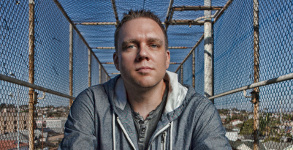 Shows:
Links:
Hot off his second mix compilation album, a continuous US tour, a slew of major label remixes for the likes of M83, Depeche Mode and Major Lazer, two Beatport Top 10 hits over the last year with his project Exostate, and a slew of upcoming releases in the pipelines, German-born, New York residing Georg Bissen has never been busier making his mark in the world of EDM. Bissen has created some of the biggest dancefloor smashers in the club scene in recent years, all while also designing sound presets for Ableton Live, Sample Logic and others, writing music for adverts for some of the world's biggest brands, doing sound design and composing for major TV networks, and running his own music licensing, production and publishing business.
Storming the scene just over 6 years ago with the now classics "Exhale" and "Quicksand," Bissen has, as a dance music artist and producer, had upwards of 70 original and remix releases since. These records have been released on some of the biggest, most desired and well-respected labels in the industry, including A State of Trance, Enhanced, Euphonic, Discover,
Perfecto and Boxer. Always in pursuit of a fist-pumping, "all systems go" attitude, Bissen's sound exhibits an effective blend of tough, energetic beats and grooves, coupled with extremely memorable, big melodic riffs and hooks--proper huge tunes for dancefloors, not armchairs, that have lasting impacts on clubgoers and DJs alike.
Recent Sets
More Sets By Bissen