The Thrillseekers

United Kingdom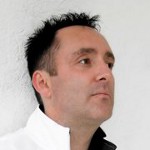 Shows:
Links:
Over the last 10 years The Thrillseekers have stood at the forefront of both club and electronic dance music culture. From his debut Top 20 hit 'Synaesthesia' through to latter club anthems 'By Your Side', 'Waiting Here For You' & his latest epic 'The Last Time', Steve Helstrip's music ranks as some of the most affecting, inspiring ever made. With artisan mixing skills and an innate, individualistic music selection, he's conquered clubs around the planet, playing across 70+ countries and notching up over 500 gigs in his career. To date he's been placed in DJ Mag's Top 100 DJs chart 4 times, reaching No. 45 in 2008. He's worked with electronic pioneers like Trevor Horn, shared co-production credits with Chicane and co-written on Ferry Corsten's Grammy nominated 'Right of Way' album, notching up over 60 club-stomping productions and remixes in the process. He's reworked Tiësto and Armin, amongst a host of others, and rewired Sonique's 'Feels So Good' into a worldwide No.1 record. Through the now-legendary 'NightMusic' albums and supporting tours, he has also sold in excess of 50,000 compilation units and smashed 150 NightMusic branded events worldwide.
The Thrillseekers chronicles start back in 1999, where, on a comparatively basic home studio set-up Steve constructed the seminal, melodic trance milestone 'Synaesthesia'. Initially released on Neo Records, at the height of trance's first wave, it has gone on to sell a staggering 1 million copies across its numerous worldwide outings.
After Neo's collapse in 2003, Steve took charge of The Thrillseekers' catalogue with the launch of his own label, Adjusted Music. With demand sky high for 'Synaesthesia' and 'Affinity', both tracks were brought back around in 2004 to a huge reception. From there Adjusted continued to build the pressure with a procession of releases including 'NewLife', 'The Last Time' & 'By Your Side', that all demonstrated new angles and shades to Steve's sound. The latter was championed by Pete Tong, being marked up, quite simply, as "Brilliant"!
Recent Sets
More Sets By The Thrillseekers