The Vanishing Point 075 with Kaenow, Cosmic Gate, WIppenberg, and more (05-28-07)!
Posted Sat, May 26, 2007 12:46 PM PDT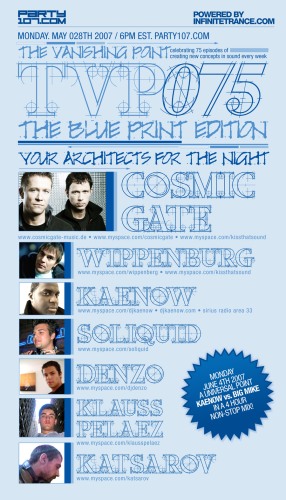 Tune in this Monday for a special episode of The Vanishing Point to celebrate 75 great episodes of the show. This episode will feature sets from:
Cosmic Gate
Wippenberg
Kaenow
Soliquid
Denzo
Klauss Pelaez
Katsarov
It all starts at at 6:00 PM Eastern / 3:00 PM Pacific / Midnight CET!