Party107 Welcomes "Addictive Global Radio"
Posted Thu, May 01, 2008 4:32 AM EDT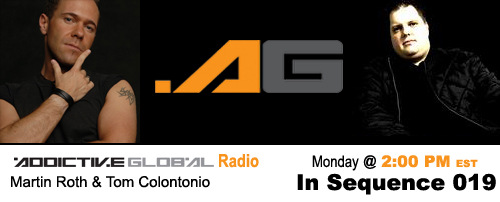 Party107 is pleased to welcome Addictive Global Radio to our Monday lineup!
Addictive Global Radio is a two hour weekly show featuring sets from many of the world's top DJs. During the first week of the month they premiere a brand new episode of Jon O'Bir's show "Ways & Means". On the remaining weeks of the month they have exclusive guest mixes from some of the world's top DJs like Andy Moor, Tom Colontonio, Sequentia, Cor Fijneman, Mike Koglin, Adam Nickey, Mark Eteson, Du Monde, Basic Perspective, and MANY more.
Catch the debut episode with Martin Roth and Tom Colontonio on Monday, May 5 at 2:00 PM Eastern / 11:00 AM Pacific / 20:00 CET / 19:00 UK!
Also tune in on May 12 at the same time for Jon O'Bir's "Ways & Means" on a special week this month.