"Global Trance" Debut with Brett James and DJ Contagious (11-27-08)
Posted Tue, Nov 25, 2008 3:27 PM EST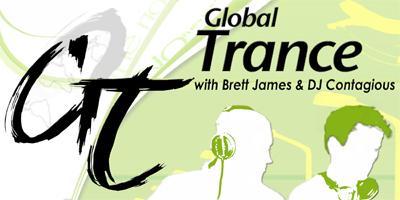 Party107 is pleased to welcome "Global Trance" with Brett James and DJ Contagious to our Thursday lineup!
Brett James has been collecting and spinning trance records since 2000, and has been making waves ever since. Co-host DJ Contagious is fast becoming one of the most respected trance DJs in Adelaide and beyond.
Working with and interviewing artists such as Matt Darey, 4 Strings, Kyau & Albert, Paul Oakenfold, Markus Schulz, Ken Spector, Robert Nickson, BT, Allende, Tenisha, and many more, and with label support from the biggest record companies on the globe: Armada, Coldharbour, Anjunabeats, Anjunadeep, Vandit, Moonrising, Darey Products, Euphonic, Lost Language, and loads more, it's no wonder "Global Trance" offers the freshest sound of trance music in Adelaide week in, week out.
Catch the debut episode this Thursday, November 27 and again every Thursday at 9:00 PM Eastern / 6:00 PM Pacific / 03:00 CET (Friday) / 02:00 UK (Friday)!