"Propaganda Tunes" Debut with Bas & Ram (02-12-09)
Posted Sun, Feb 08, 2009 5:48 PM EST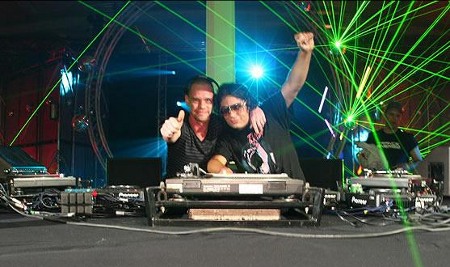 Party107 is pleased to welcome Bas & Ram's new show "Propaganda Tunes" to our Thursday lineup!
Bas & Ram are a popular trance/hard trance DJ and production duo from the Netherlands. Working together for over 10 years they have spun at many of the biggest events around like Sensation, Dance Valley, Trance Energy, Mysteryland Festival, Qlimax, Defqon1, and Q Base just to name a few. On the production side of things they have over 15 releases and remixes under their belt with more sure to come in the future.
"Propaganda Tunes" is a twice monthly show airing on the second and fourth Thursdays of the month featuring one hour of Bas & Ram in the mix along with a one hour guest mix.
Catch the debut episode this Thursday, February 12 at 10:00 AM Eastern / 7:00 AM Pacific / 16:00 CET / 3:00 PM UK with guest Sean Tyas!