Two Tuesday Premieres: "SAME Radio Show" with Steve Anderson and "Behind The Lyric" with Marcie
Posted Fri, Apr 03, 2009 6:49 PM EDT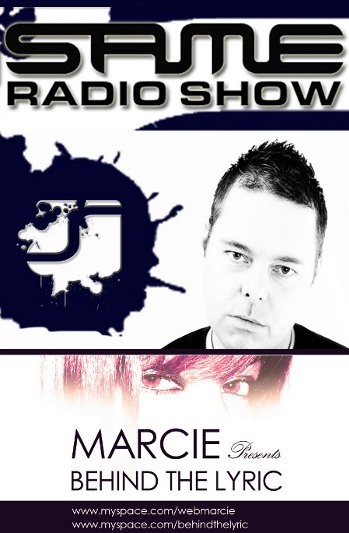 Tune in this Tuesday for two new show premieres on Party107!
First at 6:00 PM Eastern, Party107 welcomes Steve Anderson's weekly "SAME Radio Show" to the netwaves. Steve Anderson is a well known DJ, producer, and record label owner from Edinburgh, Scotland. Steve has toured across the US and Europe playing at some of the world's finest clubs and events, produced alongside Chris Breame under their hugely popular "A/B Project" alias, and runs the SAME Recordings label which is a base for artists like Daniel Kandi, Sunny Lax, Ehren Stowers, and more.
The weekly "SAME Radio Show" features one hour of Steve Anderson in the mix as well as interviews with popular names in the electronic music scene.
At 7:00 PM Eastern, we will begin airing "Behind The Lyric" presented by internationally renowned singer, songwriter, and recording artist Marcie. "Behind The Lyric" is a one hour program that features nonstop music while major label singers/songwriters share the stories behind their electronic music lyrics. So far, several massive names have already participated and will be featured on the show. Upcoming shows include guests like Jes Brieden, Tiff Lacey, Zara Taylor, Jaren, Anita Kelsey, Tiesto vocalists Charlotte Martin & Julie Thompson, and more.
Eleven episodes of "Behind The Lyric" have already been produced, so we will be airing one episode every Tuesday at 7:00 PM Eastern until all episodes have been broadcasted.
Don't miss two new shows on Party107 this Tuesday, April 7 starting at 6:00 PM Eastern / 3:00 PM Pacific / 00:00 CET (Wed) / 11:00 PM UK!