"Creation" Debut with Neal Scarborough (2010-06-11)
Posted Mon, Jun 07, 2010 10:14 PM EDT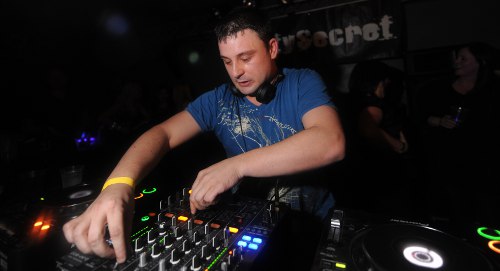 Party107 is pleased to welcome Irish DJ and producer Neal Scarborough to the netwaves starting in June with his monthly show "Creation"!
Neal Scarborough is Ireland's freshest electronic dance production property. Over the last few years Neal has supplied the world's biggest DJs with a non-stop volley of floor-igniting productions, all built with his matchless powerhouse studio style. Recording for labels including Discover, Fraction, and Armin van Buuren's Soundpiercing, his remixing skills are as regularly called upon by imprints including Vandit, Infrasonic, and Conspiracy. You'll know Neal from his work with production partner John O'Callaghan under the moniker "Inertia" where they pumped out massive tunes like "The Chamber" and "The System", as well as from his solo work including tracks like "Stung On The River", "Panama", "Tiberium", "Wiretap", and many remixes for various trance artists. Neal is also an accomplished Decktition and has whipped crowds into frenzies at the renowned Vaccine night in London as well as Ireland's Planet Love festival (in both 2008 and 2009).
Catch "Creation", a high-octane monthly show featuring the latest in banging trance on the second Friday of every month at 1:00 PM Eastern / 10:00 AM Pacific / 19:00 CET / 6:00 PM UK!