The Vanishing Point Miami Edition LIVE (2011-03-22)
Posted Fri, Mar 18, 2011 1:03 PM PDT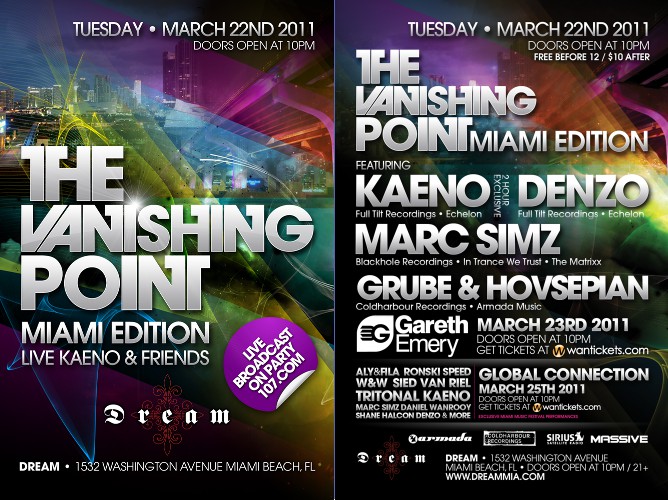 This Tuesday March 22, Party107 resident Kaeno presents a special LIVE event at Dream in Miami: "The Vanishing Point Miami Edition"!
In addition to Kaeno's two hour exclusive mix, there will be live sets from Grube & Hovsepian, Marc Simz, and Denzo. All sets will be broadcast right here on Party107 starting at 10:00 PM EDT / 03:00 CET (Wed) / 02:00 UK (Wed).
If you're in Miami we'd love to see you at the event. Doors open at 10 PM and admission is free before midnight ($10 after). The address is: 1532 Washington Avenue, Miami Beach, FL. 21+.
UPDATE: The start of the live broadcast has been moved to 11:00 PM Eastern / 04:00 CET / 03:00 UK.